«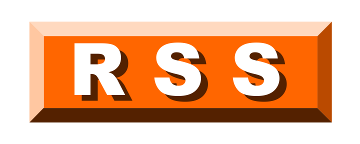 Mimir's Head
Writing about this, that, and the other: projects, essays, art, design, and strange things. If you'd like to stay updated, follow the RSS feed!
For a complete listing of all posts, see here.
For updates to the Annotated Mountain Goats, see here.
"high blows Heimdallr, the horn is aloft
Odin speaks with Mimir's head
trembles Yggdrasil's towering ash
the old tree wails when the ettin is loosed."
On this page
My girlfriend and I were blessed to spend an amazing month of our summer in 2015 studying Spanish in Oaxaca and Mexico City, DF. During our time there, we walked for about 7 – 10 miles each day, wandering around the cities we were in and trying to soak in everything. We fell in love with the many spectacular murals we saw there and set a goal to find as many as we could. Eventually, we photographed these and bound them in a small book to give to our hosts as a thank you — some of the best fun I've had traveling.
It's hardly complete — there's an incredible amount of spectacularly wonderful art in Oaxaca and DF, let alone the rest of Mexico. But since we loved them, we hope you might too. Here's some of our favorite murals and street art, everything that made it into our little book. Given our interests, we enjoyed the political material a lot, and so that's especially represented.
The captions include the district each were found in, and any information that we could find to help understand the pieces.
poco a poco: una vista pequeña del arte en la calle
cover
Eje 1 Norte (José Antonio Alzate), Santa María la Ribera, Cuauhtémoc. Mono Sappiens is a DF-based band; 'mono' means 'monkey'.
oaxaca
Porfirio Díaz. This stencil of a mohawked Frida Kahlo has become an iconic piece of Yescka's work. Text reads 'Workshop Siqueiros', likely referring to the famous Mexican muralist David Alfaro Siqueiros.
Murguía.
De Progreso. Text reads 'liberty, equity, respect'.
Los Reyes. Graffiti reads 'this ground'.
Walkway behind workshop on Murguía.
Melchor Ocampo. Text reads 'Experimental Graphics Workshop of Oaxaca'.
Porfirio Díaz. The letters spell 'mercado', meaning 'market'. Note the woman in Guelaguetza dress wearing a gas mask and the police forces attacking the men waving a socialist flag. Mural painted by ASARO (asamblea de artistas revolucionarios de Oaxaca).
clockwise from upper left: Xochitl, Macedonio Alcalá, Manuel San Crespo, Manuel San Crespo. Many political posters adorn the walls of Oaxaca. The first of these is by the CNTE and SNTE Sección XXII teachers' union, who are here opposing the elections for governor. The second reads 'not one more death! Justice for sweet ...', with the rest cut off. The bottom left features a campesino holding a single peso coin, while an obese businessman vomits a paper on which can be barely read 'REFORMAS', likely referring to the educational cuts opposed by the militant teachers' unions. The final reads '2ND MEETING OF REJECTED APPLICANTS', again opposing government education reforms, this time from the UJRM, a youth socialist organization.
Xicoténcatl.
Los Reyes.
Murguía. Text reads 'Workshop of Lithography'.
Periférico (Eduardo Mata).
Melchor Ocampo. A torta is a type of sandwich.
La Noria. Text roughly translates to 'occupy your destiny'; an okupa is a squatter. The mural clearly depicts the famous 1968 Olympics black power salutes by athletes Tommie Smith and John Carlos in México, DF.
Porfirio Díaz. Text reads 'Liberty to the political prisoners of June 7!' The photos are of people jailed after participating in protests in Oaxaca.
Biblioteca Henestrosa, Porfirio Díaz. Note the fusion of traditional patterns with anarchist and other modern symbols in the tattoos and dress of both women.
A geometric drawing with the text 'con el fuego en las manos' connects the two women; translated, this means 'with fire in their hands'. On the bottom right is painted in English 'smile now cry later'. Mural by Oaxcan artist collective Tlacolulokos.
méxico, df
Cine Tonalá, Tonalá, Roma Sur, Cuauhtémoc.
Tepeji, Roma Sur, Cuauhtémoc.
Centenario, Del Carmen, Coyoacán. Text reads 'machete al machote', a feminist call for self-defense against male harassment.
Debussy, Guadalupe Victoria, Gustavo A. Madero.
Pilares, Colonia del Valle, Benito Juárez.
Chiapas, Roma Norte, Cuauhtémoc. The cat is a maneki-neko, a Japanese good luck symbol.
Tonalá, Roma Norte, Cuauhtémoc.
Querétaro, Roma Norte, Cuauhtémoc.
Eje 1 Poniente (Cuauhtémoc), Santa Cruz Atoyac, Benito Juárez. Mural by El Grand Chamaco; chamaco is a slang term for kid.
Durango, Roma Norte, Cuauhtémoc.
Doctor García Diego, Doctores, Cuauhtémoc. Text reads 'Hasta la vista, pobre', meaning 'see you later, poor person'. This alludes to the well-known Terminator lines 'hasta la vista, baby', spoken before Schwarzenegger kills the film's villain. The Doctores neighborhood is rapidly gentrifying along with other areas of Cuauhtémoc.
Eje 1 Poniente (México - Coyoacán), Xoco, Benito Juárez.
Eje 1 Norte (José Antonio Alzate), Santa María la Ribera, Cuauhtémoc.
Parque Lira, Daniel Garza, Miguel Hidalgo.
Insurgentes Sur, Hipódromo, Cuauhtémoc.
Centenario, Del Carmen, Coyoacán.
Iztaccihuatl, Hipódromo, Cuauhtémoc.
Eje 1 Poniente (México - Coyoacán), Xoco, Benito Juárez.
Vegan restaurant Coco y Chia, Pilares, Colonia del Valle, Benito Juárez.
back
miriam + kyle
méxico, verano 2015
My brilliant girlfriend had the idea to get pairs of Chuck Taylors and paint them. Turned out to be a huge amount of fun; would recommend it to anyone. Here's the outcome!
Left
With much love to Achewood, Cat and Girl, and Buttercup Festival, from which the text on the back was taken.
Right
God, I love Keith Haring. Don't you?
And it's just as true as ever: IGNORANCE = FEAR, SILENCE = DEATH. Fight AIDS, ACT UP!
Kyle Barbour
Published in the Huffington Post, February 13, 2016
Last Thursday, the California Department of Public Health approved the first ever needle exchange in Orange County — a major victory for public health and safety. Orange County has long opposed needle exchanges, despite decades of evidence demonstrating that these programs save lives and prevent the spread of infectious disease. However, due to the hard work of a team of community members and medical students, the Orange County Needle Exchange Program (OCNEP) will open on February 20.
What are needle exchanges, and why are they important? Most simply, needle exchanges are public health programs where people who inject drugs can safely dispose of their used syringes and obtain clean injection supplies. In the United States, millions of people inject drugs every year. Many of them are denied access to the most basic social services, including housing and addiction treatment. Even more face violence, stigma, homelessness, and disease. In this setting, needle exchanges are one of the only places where injection drug users are reliably treated with kindness, dignity, and respect.
Needle exchanges are known to reduce hepatitis C rates by up to 65% and HIV rates by up to 33%. Opponents argue that needle exchanges facilitate illegal drug use, but in fact they have been proven to decrease drug use and connect users to the services they often desperately need. By providing a safe place to dispose of syringes, needle exchanges protect communities by reducing the number of syringes found in public areas, such as parks or in the street. Not a single scientific study has demonstrated that needle exchange programs yield negative consequences.
Despite the overwhelming evidence supporting needle exchanges, current regulations mean that establishing a program is incredibly difficult. 64% of California counties lack even one needle exchange, even though they are cheap, easy to administer, and require no technical staff. Supporters of OCNEP — the recently approved Orange County needle exchange — include academic faculty, law enforcement, physicians, businesses, the California and Orange County Medical Associations, public health experts, and some of the largest HIV prevention organizations in the United States. Yet implementation took 17 months of struggling against unjustified threats of arrest, multiple and contradictory demands that the program change locations, endless red tape even after demonstrating levels of community support unheard of for other public health programs, excessive fundraising requirements, and other major obstacles. This meant 17 months of new HIV cases; 17 months of unnecessary overdoses; 17 months of Orange County failing its most vulnerable citizens.
Needle exchanges are simple. They are safe, proven to work, and cost almost nothing. By approving a needle exchange program for the first time in its history, the California Department of Public Health has taken a brave step forward. But that step isn't enough. Government officials and public health authorities must not just regulate, but actively facilitate, the development of new needle exchanges. They must streamline the approval process, which required thousands of hours of organizing and multiple rounds of applications to establish even a bare-bones program. Although unwritten, the de facto requirements impose near-impossible hurdles for the majority of people interested in starting a program. Instead of these barriers, public health departments should provide early and frequent assistance to community organizers who want to build needle exchanges in regions that currently lack them, thereby ensuring that their efforts build sustainable, successful programs. Promoting community leadership in this way would guarantee the health of everyone, not just those who live in well-funded areas with well-networked organizers.
Everyone can contribute to this mission. If you want to support public health and drug policy reform efforts in your community, volunteer with your local needle exchange program. If you are in Orange County, join the team at OCNEP. The program is entirely volunteer run and democratically organized. If your county doesn't currently have a program, or enough programs to serve the population, consider starting one. If you need help, contact us — we would love to support your efforts. And if you are a healthcare professional, ensure that your patients are aware of local harm reduction services, including needle exchange programs.
OCNEP's approval has implications that reach far beyond California, as it demonstrates that with dedicated activism, community health efforts can overcome misinformation, stigma, and fear — even in one of the most conservative places in the world. There is a grave need for the expansion of needle exchange services. Needle exchanges respect the dignity and worth of their clients, protect the health and safety of their communities, and do so without any known downsides. Successfully establishing a program in Orange County is something to celebrate, but it is only part of a much larger and longer effort to make harm reduction services available to anyone who needs them. Barriers to establishing needle exchanges must come down. More people must stand up for the rights of themselves and their loved ones by launching programs where none presently exist. In this mission, the path is lit ahead — we hope you join us in walking down it.
Kyle Barbour
Published in the Huffington Post, October 22, 2015
Talking about injection drug use is not comfortable for many people. Yet nearly 7 million U.S. citizens inject drugs every year. For those who suffer from debilitating addictions, our silence is deafening. The majority of injection drug users are infected with either HIV or hepatitis C, both devastating illnesses with life-long consequences. Medically, they are at high risk for overdose and a multitude of diseases. Socially, they face enormous stigma, homelessness and violence. Each of them is someone's family. All of their lives matter.
What is there to be done? The good news is that for decades, both injection drug users and doctors have been advocating for harm reduction, a rational and proven way to reduce infections. The idea is simple: lower the risks associated with using drugs. Doctors use these principles every day in the clinic, such as when they encourage patients to use condoms and birth control. We've learned the hard way that abstinence-based methods actually increase risky sexual activity. By instead providing knowledge and safer-sex supplies, they make the behavior safer. Drug use is no different.
The main example of harm reduction for injection drug users is needle exchange, and like harm reduction in general, it's easy to understand. A needle exchange provides a safe, anonymous way for needle users to throw away old syringes, thus keeping them out of public parks and trash cans, where they may wind up otherwise. Next, needle exchanges provide a way to obtain clean injection supplies, so that clients are protected from disease. These simple operating principles have incredible, proven results among clients: a 33% reduction in the risk of contracting HIV, a 61% reduction in hepatitis B, and a 65% reduction in hepatitis C. If needle exchange was a prescription, it would a blockbuster.
But there's more to needle exchange than syringes. Programs provide HIV testing, hepatitis C testing, health education, and referrals to drug treatment and medical services for clients who want them. Studies show that needle exchanges decrease drug use and injection frequency among clients, and some programs report that 49% of their referrals result in successful admission to programs, an unbelievably high number in a world where drug treatment facilities often close their doors to poor, uninsured clients. Furthermore, research has proven that programs don't increase crime or connections among injection drug users. To understand why, try the following thought experiment: how many free needles would someone need to offer you before you used them? Most people would find that having access to syringes does nothing to increase the appeal of injecting.
Thanks to the hard work of activists and public health advocates, needle exchanges have growing acceptance, but the challenges are far from over. There remains a federal funding ban for needle exchanges in all states. Orange County, California, is the 6th largest county in the United States, but has no needle exchange. My colleagues and I have been working hard for the last 18 months to establish a program, but have been mired with bureaucracy and a lack of empathy. It is easy for politicians and officials to forget about their constituents if they are voiceless. This means that we, citizens, have the responsibility to demand the implementation of harm reduction programs or our families will continue to face the consequences of the addiction epidemic.
Fortunately, we know what steps we need to take. The federal ban on funding needle exchanges must be lifted. Public health authorities must stop obstructing these essential services, instead finding the courage to lead their communities and help organizers build harm reduction programs. We must put pressure on public health departments and governments to make harm reduction a priority. In Orange County, our program is presently in a 90-day public comment period. We encourage all of you to contact the California Department of Public Health and tell them that harm reduction is not optional, but an essential public health service that everyone in Orange County and elsewhere deserves access to. This process might not be easy, but if we do not overcome our reluctance to speak out now, we will continue to find our communities damaged by the endless consequences of drug addiction.
winner of the 2015 UC Irvine School of Medicine Creative Writing Contest
would you like a cup of water, I asked her
so sorry to wake you, it's time for your father's CT
one more signature before he goes upstairs.
exhausted, I think about them while nursing a coffee mug.
forms and perfunctory midnight kindness.
two weeks later, I'm happy they're back -
that cruelest of hopes, to see a patient again.
more water for her, coffee for me,
her father's bum hip paying for our friendship.
we talk about the weather, our dreams, his schizophrenia.
as she speaks, I fall through a trapdoor in his mind
feel the fear greasing the white tile walls.
they come again within a week.
water. coffee. hip.
we three know each other better now.
the ice breaks easily as I help him into bed.
maybe today he sees my true face:
an agent of the government, a tormentor, a fellow acolyte.
she stares at the ceiling's fluorescent crucifixes.
later, eyes covered, she asks,
how much can God ask a family to bear?
soon after, another night of acrid chemical prayers.
he comes in alone, she's off at a wedding.
no water, I guess. the coffee and hip stay the same.
as the night quiets down, I sit on the end of his bed
we talk about the winter cold, our dreams, his fears.
he looks softly at me.
I was a cop, right out of high school, he says
won some awards. saved some lives.
couldn't work once I saw baalzebub sitting on the ceiling fan.
rain falls outside in the ambulance bay.
jesus, I say.
he smiles sadly.
shifts are hard when you can't tell what's real.
I rest my hand on his.
apologies. smiles. frozen time.
my heart breaks.
we are numb ships drifting on a windless sea.
then I'm off in my cyan armor
other ships in other beds to drift by.
«