See America Right 1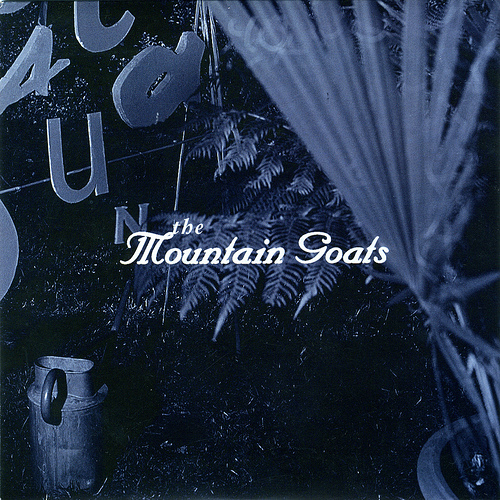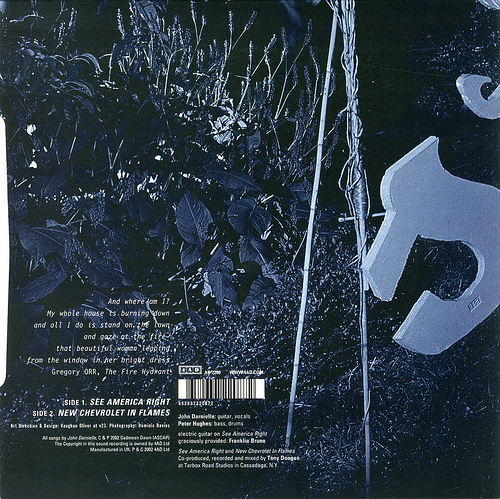 Released: 2002
Label: 4AD
Liner notes
And where am I?
My whole house is burning down
and all I do is stand on the lawn
and gaze at the fire
that beautiful woman leaping
from the window in her bright dress
Gregory ORR, The Fire Hydrant 2
Related material
See America Right is a single from the album Tallahassee.
Table of contents
See America Right
See America Right is annotated with Tallahassee.
New Chevrolet in Flames 3
We were drinking Colorado Bulldogs 4
When inspiration struck
And we knew it was high time
For us to change our own luck
We cracked a couple Coca-Colas open
Mixed 'em up with vodka and some coffee liqueur 4
Poured in some cold milk raised our glasses high to old friends
My love for you is 98% pure
But the 2% that remains
Has fried the circuits in my brain
I got out my smoking jacket 5
You put on some fishnets and your smart black beret
We cut quite a figure in the mirror
And then we were on our way
Oh, would that you would kiss me
With the kisses of your mouth
'Cause your mouth is sweeter than wine 6, and has
A more complicated history than the American South 7
As the evening took us in
You could have popped the tension with a safety pin
We went down to Pete Brown's Chevrolet 8
'Cause Pete Brown can satisfy all your new car needs
We were nicely oiled by then
Our internal transponders picking up satellite feeds
From well-worn ancient places
Our eager young sales rep handed us the keys
We drove about three-quarters of a mile
All that's left for us now are moments like these
We parked behind the high school
Away from the light
And the flames climbed high into the night
Design Your Own Container Garden 9 10
I took to the highway
Went out to Pico - Crenshaw 11
Old friends, old friends
I took to the highway
The highway took to me
Like a second skin
Rolled around in the evening
Circling like a buzzard
Trouble in mind
Excavating the space we left behind
Yes, I took trinkets with me
Left them by the crater
Here ghosts, old ghosts
Smelled all the chlorine
I took the low road 12
Where the light was just right
Crawled around in the glowing
All-embracing wreckage
Sunburned and snowblind
Excavating the space we left behind
Credits
As usual, thanks to the amazing Caliclimber, whose excellent Flickr page provided the album art.
Further reading
See America Right, Jon Nall, retrieved June 27, 2013.
Footnotes