Dilaudid 1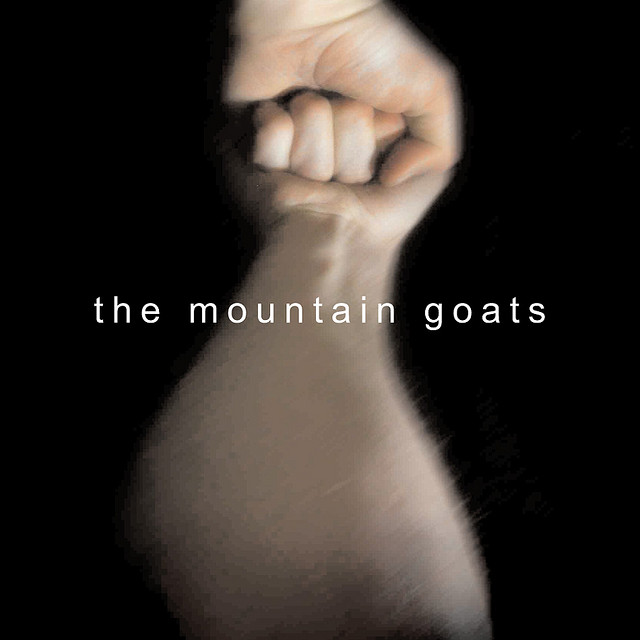 Released: 2005
Label: 4AD
Liner notes 2
the first two tracks on this download only ep are taken from the bands forthcoming 3rd album for 4ad. on previous albums songwriter john darnielle created songs around a fictional theme, however his last album for us, 'we shall all be healed' marked a change in his songwriting approach by revisiting and reconstructing a dark period in his early life; a time of seedy apartments, makeshift friendships, cheap substances and unscheduled trips to hospital. this new record goes further still. darnielle's stepfather died in december 2003; and shortly afterwards, as the mountain goats toured europe, these new, intensely personal songs started to flow. they were begun in a paris hotel, worked on in dingy dressing rooms and hired vans, and four of them were road-tested in a wonderful session recorded for john peel at the end of the tour.
Related material
Dilaudid is a single from The Sunset Tree; for more information, see the annotations there.
Table of contents
Dilaudid
Dilaudid is annotated with The Sunset Tree.
This Year
This Year is annotated with The Sunset Tree.
Collapsing Stars 3 4 5
When we hid out behind the risers 6 at the high school
Working bitter calculations with a slide rule
The grim particulars of poisoning the swimming pool
Well, you looked me in the eye
Ready to die
We were becoming what we are
Collapsing stars
When we chewed up pseudoephedrine 7 8 9 like bubblegum
'Til our hearts were beating deep and rich as kettle drums
We knew if we waited long enough the change would come
And then the day did come, and at last
Hold tight
Hold fast
Catch lightning in a jar
Collapsing stars
I told you to load up on provisions
'Cause we wouldn't be back for a while
Load up your troubles in your old kit bag
Turn toward the camera and smile, smile, smile
When we ditched the plan to poison all our enemies
Tucked our weapons in a clearing and covered them with leaves 10
We are gonna come rejoicing, bringing in the sheaves 11
One day, and we are on our way
You can look, but you won't find
Another love like ours
Collapsing stars
Dilaudid (Marrtronix mix)
Dilaudid (Marrtronix mix) is annotated with The Sunset Tree.
Further reading
Dilaudid, Nall, accessed June 22, 2014.
Credits
Love you, Caliclimber — thanks for the Flickr page and letting me use the images for the album art.
Footnotes