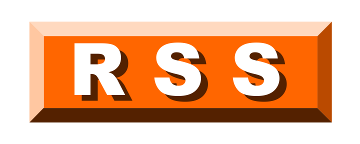 Changelog
Table of contents
2022
A year of updates
February 27, 2022
Thank you tremendously to everyone who wrote in over the past year. Now that the site is back online, I'm excited to share the new annotations with everyone:
Truly appreciate everyone who wrote in, especially everyone's patience as the site disappeared. Thanks much, and it's good to be caught up, at least for faily minimal definitions of caught and up.
Martial Arts Weekend lyrics are up
February 20, 2022
My old friend echo took advantage of the new git repository to submit the lyrics to Martial Arts Weekend — thanks so much! I forgot how much I loved Somebody Else's Parking Lot in Sebastopol and Going to Marrakesh. Thanks, that was a pleasure.
I'll be getting to emails soon, thanks to everyone who wrote in!
tAMG now available as a git repository
February 18, 2022
If you're interested in downloading, building, or contributing to the Annotated Mountain Goats, thank you! Instructions on how to obtain a local copy of the site are now available, both in final form as the HTML hosted here and in source form as a git repository. This creates the ability to suggest edits, add annotations, transcribe lyrics, and otherwise improve the site by directly editing the source code.
If you like and are comfortable with git, you can clone, branch, and otherwise manipulate the source like any other git repository, submitting your changes as a pull request. You can also build the site locally if you'd like to be able to see how your changes look using the tools in Jekyll. If git and these programming tools are unfamiliar or intimidating, you can edit directly in the GitHub browser after creating an account. And of course, emailing me directly instead of working with the repository works just as well.
The site is built with Jekyll and written in kramdown. I've written a small introduction to how this works in the repository README. kramdown is very similar to Markdown, which you may have used before. It's not important to know it in order to make suggestions. However, if you're interested in submitting longer annotations or lyrics, it may save you some effort, and is relatively straightforward to learn. kramdown is very easy for a human to read, automates footnote numbering, and generates all the HTML of the site.
For a simple example of kramdown in action, you can compare the template I use for new annotation with its source. To see an example for a completed page, you can compare the Nothing for Juice page with its kramdown source.
Contributions are always encouraged, and I'm hoping using this workflow will make it easier and faster to incorporate changes. If you have any questions about how to help out, please email me.
Thanks as always for reading and writing in!
The Annotated Mountain Goats returns
February 16, 2022
Hello! It's really good to see you.
Thank you tremendously for all of the kind words and thoughts over the past year. When I took the site down last May, I was shocked that it was noticed and truly heartwarmed to hear the kind words people had for the website. I appreciate each and every one of you that reached out to make sure all was well. I missed having the site available and I feel joy hosting it again.
The site is back up to stay for as long as I am able to do so. I love this band deeply and for as long as there is a community that benefits from the analyses here, I want them to be available. I took the site down to reshape my presence online; as that is now done, I don't foresee any interruptions in the future.
It's now almost a decade since I started this project, and my life has taken quite a few twists and turns. I've moved onto other endeavors, and while I anticipate tinkering with the site, major updates will probably be rare. Please do contact me with edits, suggestions, and requests to contribute — I always love hearing from you. But changes will be slow.
Several fans have asked about forking the website to continue the project in a more actively-maintained fashion. I'm supportive of the idea. In the near future, I intend to publish the source as a git repository so that you can clone, edit, build, and host the site locally or to more easily incorporate it into your own project. This will also allow for easier contributions to the site in the form of pull requests, at least for those somewhat familiar with git workflow. When ready, I'll post more information here.
In the meantime, if you'd like your own offline copy of the website, one method is to use wget or another archival tool of your choice. The Internet Archive is helpful, but has never captured the site fully or accurately.
Thank you all for your care, friendship, and feedback. I'm glad to be back on the air.
2019
Several months of updates
July 29, 2019
Hello everyone! This belated update is largely thanks to the many of you who wrote and pitched in. Thank you for your help and excellent work! I've been gradually uploading these improvements over the last few months.
New transcriptions:
New annotations:
Other updates:
Hope to hear from all of you, and talk to you soon!
Redefining the Annotated Mountain Goats
April 25, 2019
We have been blessed with enormous, impossibly vast amounts of incredible music from the Mountain Goats. I still love their music as much as I did when I first heard the band in the mid-2000s, and as when I started the Annotated Mountain Goats in 2012. This project is now nearly a hundred pages of densely referenced writing, containing thousands of footnotes. I'm deeply grateful to everyone who has written me to help with annotations, correct errors, offer feedback, and ask for buttons. It's been a true pleasure.
Whenever I go back to listen to the music I first fell in love with, I feel the inspiration and desire to understand that prompted this website in the first place. The band has always been dynamic, and this decade has seen more change than most. Matt Douglas joined the group, adding woodwinds to their sound, and Goths marked the first Mountain Goats release without the primary influence of John's guitar. These acoustic changes continued through In League with Dragons, albeit differently. John's been clear that these new directions are important for him and the band, and he intends to leave the past well-enough alone. I can't have anything but respect for that desire to tread new creative ground.
More important than these superficial changes to sound are the deeper, thematic and emotional tones that have slowly but critically changed over the years. After the band left the immediacy of the boombox, there has been a gradual shift away from the emotional urgency and rawness of the early years. It's not that the band hasn't continued to sing about the abandoned, lonely, suffering, and intoxicated souls that have always been their focus. But at least to me, it no longer grabs my heart like it once did. Perhaps that's just the instrumentation and stylistic changes, John's maturation, or my aging with the band.
I personally suspect it has more to do with the increasing abstraction of and distance from suffering. Recent releases focus increasingly on nostalgia rather than the immediate and present moment, and I feel like a viewer much more than the participant I once did. Whether it's professional wrestling, goth, Dungeons and Dragons, or even the earlier hints of this direction in Transcendental Youth, Heretic Pride, and Get Lonely, the band seems to be looking back in time for inspiration, and as they find their new way, they become something to love and nourish for other people than me. I send them nothing but fondness and luck as they move on.
So, the Annotated Mountain Goats is being redefined. Rather than chase after a band that no longer calls me as they once did, hoping for some renewal that I would once again crave, I am focusing on the music I've always loved and always wanted to explore. As the cutoff, I am choosing Beat the Champ, the last album that felt to me to be contiguous with the music I have been passionate about for the last two decades. This site will no longer include releases from 2017 onwards, beginning with Goths. Should you wish to pursue these, please let me know and I would love to link to and support your efforts. The only exceptions to this will be when newer work shines an important light on music from the preceding era specifically.
My hope is that this allows me to be reinvigorated by this project, open up space for new fans to explore the music they love, and make the incredibly daunting task of rigorously approaching John's complex and wonderful music much more feasible by at least defining its borders.
So let's go back and listen to some phenomenal albums. If you get to the record player before me, will you save me a seat?
2018
Stickers!
November 12, 2018
Emerald Green, a fellow DIY fan, has started making stickers for shows. I heartily support this and was delighted when they were interested in making them available on the site.
If you'd like some, you can see the designs alongside my buttons, and you can follow the instructions there to get your hands on them.
Nota bene — help needed!
May 13, 2018
I'm still working hard on this: you can see the changelog or subscribe to the RSS feed if you'd like to see what's been happening recently. However, I'm having to slow down of late.
I'm no less devoted to this project, but already I've been forced to slow how rapidly I can respond to emails, update pages, and annotate albums, even those I truly love. I'm sorry to all of you who have emailed and have had to wait for weeks or months: as I hope you discovered, I do promise to get back to you, I just am not as swift as I once was.
If you'd like to support the project, I'd love your help — and patience — more than ever. I always love hearing from you, but particularly if you're interested in transcribing songs which lack lyrics, annotating albums which haven't been annotated, emailing me to keep me in the loop on things I may have missed, and so on. All of that helps a lot, believe it or not, and I'm grateful for all of it.
If you look on the index, you can see what needs to be done: as mentioned above, dashes (-) are unannotated, plusses (+) are unannotated and untranscribed. If any of it excites you, I'd love to have your contributions. The site is written in kramdown, a simple Markdown-based language — as an example, you can see what this looks like here as the source for Nothing for Juice — and you don't have to do the markup yourself if that's intimidating. I'm sorry that I'm fastidious, slow, and check everything myself, but every email is appreciated, and your help will make a bigger difference than ever (particularly on the new material, which I can't follow as closely as I used to).
You can always reach me at:
And buttons are always available.
with love &c.
Get Lonely is up!
May 12, 2018
Against all odds, Get Lonely is annotated and up! I owe Bryce Carr and Mairead Beeson huge thanks for helping with this one: they transcribed and started over half of all the annotations that ultimately made up this page, and waited extremely patiently as I took the better part of a year to take the time to work on and upload their efforts. To both of you: thank you, so, so much, you've done an amazing job and this would not have happened for years without you.
Thanks also to Wil Hall for doing the original transcription, Andrew Fazzari for translating and transcribing the Japanese liner notes, and of course, Caliclimber for not just the cover art but also scans of the Japanese import.
I hope you enjoy it — there's some lovely allusions in this one. As always, please reach out if you discover more! There's lots I still don't understand and hope to someday.
Jack & Faye; Hail and Farewell, Gothenburg; great finds; some new live shows
May 11, 2018
Hello friends!
Jack & Faye, an amazing EP, and Hail and Farewell, Gothenburg have both been added! Hail and Farewell, Gothenburg was a complex annotation to add, and I'd appreciate anyone planning to use it considering reading some brief thoughts on it that I wrote on the page itself. I think the summary is that John is sensitive about the album, but it's an open secret at this point, acknowledged by Nall for many years. There's a line somewhere and I don't think this is crossing it, but please don't be a dick about it (to him, I mean, not me).
There's also been a number of amazing finds by people that I've updated over the last six months or so:
Thanks to everyone for sending these in! They're amazing catches and I'm grateful for each one.
Lots of new live shows added to the live show page:
2017-09-16: Gothic Theatre, Denver
2017-10-17: John Dee, Oslo
2017-11-06: 9:30 Club, Washington, DC
2017-11-07: 9:30 Club, Washington, DC
2017-11-08: Calvin Theatre, Northampton
2017-11-10: White Eagle Hall, Jersey City
2017-11-11: Union Transfer, Philadelphia
2017-11-12: Brooklyn Steel, Brooklyn
2017-11-13: House of Blues, Boston
2017-11-15: Newport Music Hall, Columbus
2017-11-16: Majestic Theater, Detroit
2017-12-04: Harvester Performance Center, Rocky Mount
2017-12-14: Holocene, Portland
2018-04-12: Woodward Theater, Cincinnati
2018-04-13: Beachland Ballroom, Cleveland
2018-04-14: Phoenix Concert Theatre, Toronto
2018-04-15: L'Astral, Montreal
2018-04-21: Upstate Concert Hall, Albany
2018-04-22: Ardmore Music Hall, Philadelphia
2018-05-05: Sam's Quik Shop, Durham
I've added a few new songs to the songlist: the Marsh Witch Visions tracks, Get High and Listen to the Cure, and From the Lake Trials. (If you'd like to transcribe the Marsh Witch Visions lyrics, definitely send me an email!)
There's been a lot of other technical changes, although you might not be able to see them on the front end. I've redone the mobile CSS to hopefully make it much easier to read, and updated the image handling as well. Most notably, I've converted the entire website to Jekyll, which was a lot of work but considerably eases the maintainability of the site, and moved the server to that of my friend, which also made a lot of things easier (along with adding HTTPS and making the https://annotatedtmg.org URL a fixed URL). I'm hoping to over time turn some of the site over to a database I've been slowly working on and a few other things to reduce errors, but those will take time.
As always, more to come — thanks for reading!
2017
The Hound Chronicles
September 17, 2017
I've been wanting to post this for a while, but it's finally done: The Hound Chronicles, in all its glory. Hope you enjoy!
I've updated the song list and series pages substantially, separating out the alternate versions and demos, adding a section for collaborations and guest appearances, separating live-only covers, and creating a new section for material released as the Extra Glenns or Extra Lens.
Lyrics are now up for:
Thanks to Wil Hall for his help with Come, Come to the Sunset Tree!
Updates, updates, and more updates
September 15, 2017
Many things to update! Lots is up now that's new from before. Here're all the new changes:
Wil Hall has awesomely transcribed several albums worth of lyrics, so while there aren't annotations yet, there are lyrics for many releases that weren't there before:
I've also uploaded the Japanese liner notes for Get Lonely thanks to the stellar work of Andrew Fazzari who transcribed and translated it. The liners for On Juhu Beach and All Eternals Deck as well as both the Tallahassee and We Shall All Be Healed microsites are updated from plain text to much more readable HTML. If you can read and write Japanese and would like to help translate the AED liner notes, please get in touch!
The online releases have been updated to include For the Krishnacore Bands, and the songlist has the following songs added:
[We Do It Different on the West Coast]
Moth and Worm
Etruscans
Elsa from Rialto
For the Krishnacore Bands
The series have also been updated to include the newly-found Emerging demo. (If you know anything about this and where it's from, please get in touch as I'd love to know.) Mairead Beeson also pointed out an excellent nod to Blake in Philippians 3:20 – 21 — thanks much for sending that in!
Finally, many live shows have been added to the live show directory:
1999-01-31: Empty Bottle, Chicago
2015-10-04: Saturn, Birmingham
2016-04-19: City Winery, New York City
2016-12-04: Cat's Cradle, Carrboro
2016-12-16: House show, Cherry Hill
2017-02-14: Slate interview
2017-03-02: Dragon Talk interview
2017-04-06: Badlands, Perth
2017-04-23: ABC Radio National interview
2017-05-09: Stories Happen in Forests interview
2017-05-22: Terminal West, Atlanta
2017-05-23: Cannery Ballroom, Nashville
2017-05-25: Radio X session
2017-05-25: Saturn, Birmingham
2017-05-26: Republic, New Orleans
2017-06-01: Fillmore, San Francisco
2017-06-02: Fillmore, San Francisco
2017-06-06: KEXP session
2017-06-06: KEXP session
2017-07-05: Judge John Hodgman 320 - Might as Well Judge
2017-07-17: The Hilarious World of Depression interview
More updates coming and more annotations soon. Thanks for reading!
The Ultimate Jedi Who Wastes All the Other Jedi and Eats Their Bones
February 2, 2017
This new online release is pretty delightful. Thanks John :)
If you follow this site, you probably already know about this song, and everything annotated in it. But if it's news to you, follow the link to learn more and to listen!
More annotations coming — hopefully with a shorter latency than last time.
2016
Many, many updates
December 18, 2016
My god, it's been a while. I know I promised AED some time ago, and it's coming, but it's not quite done yet. I'm working on it, if slower than before.
Lots and lots and lots of updates today. In addition to correcting some typos, here's some of the important additions:
Added story about Garden Grove to WSABH
Started a 'Black Sabbath songs' series
Added California Jam, Wizard Level, and Going Back to California to the songlist
New button!
Added the Van Morrison reference in the title of Full Force Galesburg (thanks JohnP!)
Some hobbit bits in Black Pear Tree
Post World Series Cubs in Five updates
Major additions to Quetzalcoatl Is Born
The Christianity Today article that cited this site (against all odds)
The SF Weekly article that referenced my buttons
A feedback section on the front page
A link to subscribe to tMG's new mailing list (the Star Chart and Almanac)
I had a lot of internal debate as to whether the Ozzy/Black Sabbath songs warrant their own series. I haven't felt like there's a reason to do that with wrestling songs, yet, and there's so many themes and topics in tMG songs that there's a slippery slope to go crazy and have a series for everything until you no longer have "the Annotated tMG" but "the tMG Concordance". But I feel it meets a number of criteria: more songs in it than some other existing series, strong thematic connections, songs that aren't on a single album, John acknowledging that the songs are connected (unlike the wrestling songs), and a frequent desire from people who love tMG to keep track of them. So I've done so — but there's nothing official about this, and if people disagree, I'm amenable to backing off of it and going back to the traditionally acknowleged songs.
Oh, and of course, there's been an insane number of live bootlegs since the last update (and found or traded since then)! Here they are:
1997-06-26: Empty Bottle, Chicago
1998-05-15: Empty Bottle, Chicago
2003-02-01: Briton's Protection, Manchester
2003-08-23: Breadstretchers, Springfield
2006-11-14: AOL session - The DL
2007-06-21: Vegan Radio interview
2008-10-23: Independent, San Francisco
2008-10-24: Fillmore, San Francisco
2009-03-30: Oberlin College, Oberlin
2009-11-14: Fillmore, San Francisco
2009-12-09: Seven Second Delay, WFMU interview
2012-12-01: Mercy Lounge, Nashville
2013-06-03: 9:30 Club, Washington, DC
2013-06-20: Old Rock House, St. Louis
2015-04-22: Wexner Center, Columbus
2015-05-30: Wonder Ballroom, Portland
2015-09-08: Off Broadway, St. Louis
2015-09-09: Lawrence Arts Center, Lawrence
2015-09-10: Vega, Lincoln
2015-09-12: Maximum Ames Festival - First United Methodist Church, Ames
2015-10-03: Neighborhood Theater, Charlotte
2015-10-04: Saturn, Birmingham
2015-11-19: Shepherd's Bush Empire, London
2016-02-27: Swedish-American Hall, San Francisco
2016-02-28: Swedish-American Hall, San Francisco
2016-03-12: Festival of Faith Writing - Bombadil Books, Grand Rapids
2016-03-31: Baseball Prospectus Effectively Wild #852 interview
2016-04-01: Bearsville Theater, Woodstock
2016-04-02: College Street Music Hall, New Haven
2016-04-06: Asbury Hall, Babeville
2016-04-17: City Winery, New York
2016-04-18: City Winery, New York
2016-04-26: Consequence of Sound interview
2016-07-22: Subterranean, Chicago
2016-09-02: Ace of Cups, Columbus
2016-09-18: Ram's Head, Baltimore
2016-10-01: Madrid Theatre, Kansas City (incomplete)
2016-10-25: eTown Hall, Boulder
2016-10-26: Downtown Artery
2016-10-27: Hi-Dive, Denver
2016-10-29: Hi-Dive, Denver
2016-11-21: Second City, Chicago
More updates soon! Until then — hail Satan.
All Eternals Deck
December 14, 2016
Only a year and change overdue, finally — All Eternals Deck is up. I am incredibly happy to finally post this. I love AED tremendously, and both the extras (Brisbane Hotel Sutra and Used to Haunt) are truly fantastic. It seems that each release is longer and longer, and at 111 footnotes, this is one of the longest annotations to date.
Many, many thanks to Thomas Fidler, who started these annotations and did an amazing job at it, and to Andrew Fazzari, who transcribed the Japanese liner notes. There's clearly stuff written in the Japanese liner notes that aren't in the English liner notes (see the footnote for details), but I haven't found anyone to translate it. If you can help, please let me know!
What's next? I'm not quite sure. Get Lonely is a good candidate, but The Hound Chronicles and Hot Garden Stomp are calling my name... We'll have to see. Until then — stay in touch, and see you at the shows!
2015
Taboo VI: The Homecoming
September 16, 2015
It's been almost a year, but I've finally annotated the first tape: Taboo VI: The Homecoming. There was much more material than I was expecting — some really fun information came out while I was researching it. Hope you enjoy it!
Briefly, I've also just stumbled across a show from 2006 at Easy Street Records in Seattle. Download link is on the live show page!
Live show update!
September 14, 2015
Hello everyone!
Long time no see :) Apologies for the long delay. Many live shows have surfaced — feel free to contact me about any of these, and I've provided what links I can for those that are available for download.
2015-09-14, Iowa Public Radio Studio One interview
2015-09-12, First United Methodist Church, Ames
2015-06-04, Pappy and Harriet's, Pioneertown
2015-06-03, Mayan Theater, Los Angeles
2015-06-02, Great American Music Hall, San Francisco
2015-06-01, Fillmore, San Francisco
2015-05-31, Amoeba Music, San Francisco
2015-05-29, Showbox, Seattle
2015-05-29, KEXP session
2015-05-29, KEXP session
2015-05-27, Urban Lounge, Salt Lake City
2015-05-06, XMU session
2015-05-02, CityLit Festival interview
2015-04-16, Bogart's, Cincinnati
2015-04-13, Union Transfer, Philadelphia
2015-04-12, City Winery, New York
2015-04-11, One on One City Winery session
2015-04-11, City Winery, New York
2015-04-09, Webster Hall, New York
2015-04-08, Cat's Cradle, Carrboro
2014-04-15, Pearl Street Nightclub, Northampton
2012-12-14, Fillmore, San Francisco
2012-01-17, Cemetery Gates session
2011-04-01, Paradise Rock Club, Boston
2008-12-13, Radio New Zealand interview
2007-12-08, Union Chapel, London
2006-10-26, Opolis, Norman
2005-05-03, Black Cat, Washington, DC
2003-02-05, Hanbury Ballroom, Brighton
2002-11-08, Go Rehearsal Studios, Room 4, Carrboro
2002-11-06, Knitting Factory, New York
2002-04-13, Sky Church - Experience Music Project, Seattle
2001-12-07, Good Records, Denton
2000-09-17, Make Out Room, San Francisco
1993-03-07, Walker Lounge, Claremont (the Extra Glenns)
The Ames show will likely be up on archive.org soon and is available on a lot of the tMG messageboards; if you'd like a copy feel free to reach out (although a cut up version will likely be uploaded to an easy-to-find place soon, and I'll post a link to that as soon as I have it). I'll be adding links to this tour's shows once they're up!
I've also added new links to the soundboard recordings of:
Bottom of the Hill, San Francisco - 2014-06-14
Bottom of the Hill, San Francisco - 2014-06-15
Fillmore, San Francisco - 2015-06-01
Great American Music Hall, San Francisco - 2015-06-02
In non-tour news, I've corrected the lyrics in Maize Stalk Drinking Blood to read "shinnied" rather than "shimmied" — see Full Force Galesburg for the citation. Additionally, a kind reader was able to point out that the show previously listed as Unknown venue, Columbus, 1994 was actually performed at Stache's. Thank you!
See you soon!
Website conversion
April 8, 2015
As of today, this entire website has been converted to HTML 5! I've tested the things I thought might break, and everything seemed to look OK, but please email me if you see something wrong.
To my utter shock, the Annotated Mountain Goats were mentioned in a recent article on the Mountain Goats by Daniel Ries, In Praise of the Digital-Era Obscurity of the Mountain Goats. It blows me away that people outside of our small fan community are reading this to whatever small degree. Entirely aside from that, it's an interesting article, so check it out.
Many new live shows!
April 7, 2015
Unfortunately, I haven't had a chance to annotate any new albums (although I'd like to this summer when I have some time free, if I can), but in the wake of a new album and the beginning of a new tour, I wanted to update the bootleg show list. Many shows have surfaced, among them:
AV Club, 2015
Double J interview, 2015
Home Dunk interview, 2015
Jinx, 2015
Mercy Lounge, 2015
NPR, 2015
Rango's, 2014
Sketchfest, 2015
Welcome to Night Vale live, 2015
Download links are available for all of those on the live show page. A number of older shows have also come up:
Brownie's, 1997
Columbus, 1999
Fletcher's, 1996
Gothenburg Radio, 1996
M-Shop, 2003
M-Shop, 2004
Showbox, 2009
Substanz, 2003
Tokyo Rose, 1996
Underground, 1995
Wag Club, 1996
Zoot's, 1997
If you'd like to trade, let me know!
A few small updates as well — the Beat the Champ tracks have been added to the song list as have Good Morning to All Vultures and Just What I Needed; the Who You Are 12" has been added to the notes about Who You Are; and alternate lyrics to Orange Ball of Peace have also been added.
Until next time, enjoy the new album and the tour!
2014
A quick update: Bedside Recordings Vol. 1.2.
November 8, 2014
I thought I'd quickly upload this lovely, short split EP. There's not much to say about it — except that in the absence of evidence, I've come down on the side of those who don't think this is an Alpha couple song (or at least who think we can't safely conclude that without some more information from John) — but nonetheless I'm delighted to have the lyrics to this wonderful song up.
Ghana!
November 1, 2014
I couldn't be more excited to host this up — the last of the three major compilations. There's many more annotations than I expected, especially for Golden Boy (but also others), so I hope going through them is fun.
Two new live shows: KCRW interview, and the Wonder Ballroom in 2014.
See you soon!
Some new insights and corrections
October 28, 2014
Thanks to all of you who've written to me in the last couple of months, and thanks for your thoughts and corrections, as well as to folks on the forums who have explained some things that were lost on me. A bunch of updates and corrections have been added, including:
Catch you on the next update! Please write in if you'd like to talk about the band or noticed something that I missed.
Interview and live show updates!
October 23, 2014
It's been a while since the last update, but there's been lots of interviews coming out in the wake of John's release of the excellent and now somewhat incredibly award-winning bestseller Wolf in White Van. Crazy to see so many people reading this book, it's awesome. We're now current to the best of my knowledge on the live recording page; updates include interviews with Fresh Air, Monsters of Talk, Weekend Edition, Bullseye, the Los Angeles Review of Books, Kreative Kontrol, and Soundcheck WNYC. (Contact me if you know of others that I've missed!) There are also a couple of old live shows that we've found, notably at the Gargoyle in 2012, a cover at Fitzgerald's in 2014, some old Ships and Dip V recordings (including with Propagandhi and Weakerthans member John K. Samson), and the Merge 25 set at Cat's Cradle. Thanks to all the tapers that made these possible.
Looking forward to hosting some more annotations soon, but for now, hope you enjoy these!
Bitter Melon Farm
August 24, 2014
Such a wonderful compilation. Not tons to say about it except for Song for an Old Friend is one of my favorite Mountain Goats tracks of all time. Going through John's notes in the compilation liner notes is always a pleasure, and I was able to add some that I'd missed into Songs for Petronius as well. See you next time!
Orange Raja, Blood Royal
August 21, 2014
Delighted to have finally annotated this wonderful EP. I mistakenly categorized this as a split until recently, although it's truly a collaboration EP with the excellent Alastair Galbraith. I hope you enjoy it.
Taking the Dative and new songs
August 10, 2014
Taking the Dative is up! I hope you enjoy it. Most exciting to me are the implications from this album about the Alpha couple, which are described there, and the Alpha Gelida annotations.
You may or may not have heard that two unreleased songs, The Ballad of Bull Ramos and Choked Out, were played at the Merge 25 show. These were recorded and links are available on the live show page. Enjoy! They're good, as always.
Transmissions to Horace
July 23, 2014
I'm really pleased to upload Transmissions to Horace as what's likely to be my last upload for a while. After this, updates will continue to come, but likely at a much slower pace.
A few more updates: I've included some new commentary on the Alpha couple in the series page (including children and their Nevada hotel days), and after a conversation with AKM Adam, the theologian who's written on the Mountain Goats, some notes on Corinthians with reference to Against Pollution and New World Emerging Blues. Also thanks to Joel Fell for pointing out some issues related to the Colt .45 in Going to Georgia, the Notorious B.I.G. reference in Fall of the Star High School Running Back, and correcting my Going to Queens lyrics — see those annotations for more details.
Can't wait to have more annotations up when I can! See you then.
Full Force Galesburg, new URL, and new live shows
July 16, 2014
Lots of good news today!
First, I'm delighted to have finished annotating Full Force Galesburg, a favorite album with lots of good annotations (although not as many as I'd wish). I learned a lot, hopefully you will too.
Second, I've registered a new URL for this site so that I can take it eventually off of my personal server: annotatedtmg.org. I think this'll be easier to remember and make the site a little more official; for now, that link redirects to my website still, but I'm planning on moving all of the material to a dedicated space when I have time.
Third, several new shows are up: Kresge Recital Hall in Galesburg (appropriately), Fitzgerald's in Houston, and a cover from Boys Rock for Girls Rock. I've also added some songs I've discovered (thanks, Martin!) to the song list, namely the Spellbound cover, Wishing the House Would Crash, and Hello Sarah.
Finally, annotations have been added to the online release page for the new Who You Are cover, released very recently on Google Play for Merge 25.
Thanks for reading!
The last of the EPs and singles: Dilaudid, Letter from Belgium, and Palmcorder Yajna
June 22, 2014
It seems like it's impossible, but I've finished the last three singles: Dilaudid, Letter from Belgium, and Palmcorder Yajna. I love these singles — they contain several of my favorite songs (Attention All Pickpockets and Nova Scotia among them) and while there isn't a ton of material to annotate them, there's enough that I learned some things and hopefully you will to. On to more albums!
A few other updates: John's description of the Alpha couple as being Catholic and a clarification regarding Third Snow Song.
Now up: The Sunset Tree! Also: three new Bottom of the Hill recordings
June 21, 2014
I am so excited to finally host The Sunset Tree. Amazing songs, amazing lyrics, tons of interesting banter. I hope you enjoy reading it as much as I enjoyed making it.
Over the last weekend, the Mountain Goats played three amazing shows at the Bottom of the Hill in San Francisco. They were pretty incredible, being wonderful shows in general and including the entirety of Taking the Dative, Transmissions to Horace, and Taboo VI inside of them. I taped them and uploaded them to archive.org; if you want to hear them, see the links on the live show page. Tapes for The Mayan in Los Angeles and the Crescent Ballroom in Phoenix are also available.
Until next time!
Song index and other updates
May 22, 2014
An update between updates: I've added a song index, making it easier to find songs when you can't remember the album and to make it easier to keep up with rare material. While as of now it only contains material from the Mountain Goats, the Extra Glenns, and the Extra Lens (and not Seneca Twins, Bloody Hawaiians, the Congress, and so on), I believe that this is the most complete song list presently available, so I hope you find it useful.
A few updates before I upload new albums and singles:
The last of the EPs: Songs About Fire and New Asian Cinema, along with Tropical Depression
May 14, 2014
I've annotated the last remaining EPs, Songs About Fire and New Asian Cinema, alongside the Tropical Depression split! A few highlights: the annotations to Narakaloka, the Popol Vuh liner notes, and John's recanting of Anti Music Song. New Asian Cinema has become a beloved EP for me; I'm surprised I haven't listened to it more and am glad that I do now.
Soon to come: the last singles!
On Juhu Beach
May 2, 2014
This is the most awesome annotation yet, I'm convinced. I've never found any translations of the Japanese On Juhu Beach liner notes anywhere, but here they are — along with John's other commentary, explanations of a few obscure items (such as Kalpadruma trees and the Transjordanian Blues references), and typical annotations. Translated, there's some fantastic stuff in the liner notes — particularly, modifications to the lyrics and short explanations to each song on the album. Exciting!
John's translator of the liner notes into Japanese has an amazing band that I really recommend: Jamaican Cheek. (That's what those words in English are doing on the album!) They're really special, I recommend giving them a listen, especially if you like postrock.
Moon Colony Bloodbath, Songs for Peter Hughes, Zopilote Machine updates
May 1, 2014
Moon Colony Bloodbath is one of my favorite EPs. I've learned a ton about the record in this process, from Kenneth Anger films to monkey astronauts, and I think there'll be something in here that's novel for most fans. Hope you enjoy this, again, as much as I did.
Songs for Peter Hughes is another awesome, older EP. There's far less information about it than I could find for Moon Colony Bloodbath, but there's still some enjoyable material especially about Song for Dana Plato, but also the stories about the Sign that most fans reading this site are probably already well acquainted with. Please enjoy, etc.
Finally, I'm delighted to say that translating the Latin in Zopilote Machine was really rewarding, resuling in accurate translations and new connections to two places, Asinaria and Iphigenia in Tauris. I hope those annotations are are interesting and unexpected to you as they were to me.
More soon to come!
Satanic Messiah
April 28, 2014
I love everything about this delightful EP: its origin, the details about its pressings, releases at live shows, being a true EP in every sense, and the tremendously beautiful and fascinating songs on it. Surprisingly good material exists explaining some of these songs, and I hope you enjoy them as much as I did.
Protein Source of the Future... NOW!, Why You All So Thief?, and Jam Eater Blues
April 27, 2014
I've finally annotated the song that I was most excited about annotating at the very beginning: Hand Ball. In the process, I've annotated Protein Source of the Future... NOW! and all of the albums it compiles, including finally Why You All So Thief?. I've also annotated Jam Eater Blues, the Sub Pop Singles Club release.
All of these were really fun and contain at least a few exceptional tracks. A few particularly interesting findings are discovering a Sweden outtake, the source of the title of Why You All So Thief?, the awesome Protein Source liner notes, and of course, a partial explanation of Hand Ball.
All Hail West Texas, Songs for Petronius
April 26, 2014
Well, I can't really believe it, but All Hail West Texas is done, or at least, done for now. This is the album that got me into the Mountain Goats, so I've been terrified to annotate it, and it's been frustrating and exciting: frustrating that there isn't more clarity about some songs, exciting to discover really great annotations and to revisit the album in depth, especially its fantastic liner notes. This is the longest page to date, with over 100 footnotes, ranging from in-depth pieces of commentary by John to minor explanations of locations and businesses. I expect to be continuing to improve on it for some time; for now, I hope it serves as a valuable portal to the album.
I've also completed Songs for Petronius, mostly because I really, really, really love the Bad Doctor. It's a short, awesome EP, with great if short liner notes that were really fun to explore. I hope you enjoy it too.
To my embarrassment, I had failed to realize that Linda Blair Was Born Innocent refers to Born Innocent, an almost exploitation film starring Linda Blair. I've added a footnote about that to We Shall All Be Healed; I hope that's novel information to some of you.
Until the next time!
Chile de Árbol, new live shows
April 25, 2014
Prompted by a conversation about special shoes on the forums, Chile de Árbol is up! Short and sweet before the soon-to-be-complete All Hail West Texas. Hope you enjoy it — there's very limited information about this record, but it's still good.
Several new live shows are available: a 2014 AV Club session, a tape of the Somerville show, and my three tapes of recent shows in Chicago, including some really excellent new material. Hope you enjoy those as well.
Zopilote Machine, Songs for Vamsidasa Babaji, Heretic Pride extras, and The Life of the World to Come extras
April 10, 2014
Up today: Zopilote Machine, another great album. Unfortunately, I wasn't able to find a tremendous amount of commentary on some songs, but the presence of Grendel's Mother, Going to Georgia, the Nahuatl songs, and some other fun annotations made it a real joy.
Additionally, I've adopted a new standard, which is to include information about outtakes, demos, and so on on each page, and to annotate bonus tracks with each album. Accordingly, information about Songs for Vamsidasa Babaji is now available on the Heretic Pride page, along with the extras Toolshed and Last Man on Earth. Similarly, Enoch 18:14 and Proverbs 6:27 are annotated with The Life of the World to Come. More information has also been added throughout TLOTWTC, and related material sections are also on the Coroner's Gambit, Devil in the Shortwave, Sweden, and Nothing for Juice, although that information was already available on the outtakes and extras list.
If you haven't heard of the Yamaraja Racers, see the information in Zopilote Machine and added to Nine Black Poppies. Please send any comments you have, always love hearing from you.
We Shall All Be Healed
April 8, 2014
I'm delighted to announce that I've annotated We Shall All Be Healed. This is arguably my favorite Mountain Goats album and so I've been scared to go for it, but I'm pleased with the outcome and I hope you will be too. I've transcribed the microsite for those of you that haven't had the opportunity to view it and in case it falls off the Internet Archive, you can find it on the album page.
Tallahassee, covers
March 20, 2014
After a ton of work — and thanks enormously to the again truly fantastic contributions of echo, Tallahassee is up. Along with it is a greatly updated summary of the Alpha series and a nearly complete text mirror of the microsite. I'm stoked to add Tallahassee — as one of the releases with an enormous amount of material behind it it feels good to have tackled it.
I've also begun to add to the covers list, which was a real pleasure, now listing a few dozen songs that the Mountain Goats have played.
Hope you enjoy the updates!
Babylon Springs
March 2, 2014
Thanks to the hard work of echo, Babylon Springs is up! Thanks enormously for the submission and it's really a pleasure to have one of my favorite EPs up on the site. They found some especially great banter for Alibi that I hadn't heard yet — good stuff all around.
Major update: Online releases
February 19, 2014
Thanks to a stolen laptop, I was out of commission for a few months, but am stoked to be back. Inspired by echo's efforts on the forums, I've added every online release that the Mountain Goats have made and comprehensively catalogued the outtakes, extras, and demos. These were a real delight to make; I hope you enjoy them.
A number of other updates have been made, including a more logical and more accurate index, adding references to Philyra and the Coroner's Gambit, and adding the Opalis, live Transmissions to Horace accidental tape additions, Old Ideas with New Friends, Weekend America, People's Place, and St George's shows to the live show index, among other additions and corrections.
Coming soon: Heretic Pride outtakes (including the Songs for Vamsidasa Babaji demos) and Tallahassee.
2013
Yam, the King of Crops, is up! Annotations also added to California Song, There Will Be No Divorce, Alphonse Mambo, Ezekiel 7, and live shows updated
October 23, 2013
I am delighted to announce that Yam, the King of Crops, is now annotated. This was a tremendous amount of fun and there are a lot of good references to African literature to be discovered therein. I'm also pleased to have found several references related to the above songs, which you can find in the pages for Sweden, the Coroner's Gambit, and the Life of the World to Come.
On the live show front, another KUCI session has been unearthed, and there is some information about recent shows in Manchester and Amsterdam.
Updates: added much commentary to The Life of the World to Come, updated Devil in the Shortwave and Nine Black Poppies, and added several live shows
October 10, 2013
I'm excited to announce this update — while I don't have another album annotated (presently working on Philyra, which will be done soon), I've added a lot to several old pages. John's commentary on Ezekiel 7 and the Permanent Efficacy of Grace, 1 Samuel 15:23, some extra thoughts on Matthew 25:21 and Deuteronomy 2:10, and some more have been added. Some extra commentary on Commandante and the "bi-fi" clip in Nine Black Poppies are now present. Go check it out.
Regarding live shows, you can now find the BBC Radio Bristol and FSG sessions alongside the recent Union Chapel show. Additionally, the index has been updated to reflect the recent discovery of the Transmissions to Horace extras — footnotes to eventually follow.
Enjoy!
Added Philyra
October 10, 2013
Philyra is up! This is hard to post, knowing that I'm missing quite a few of the references. If you have a classics background (or can translate Russian), please take a look and see if you can help figure out some of the connections.
Added Sweden
September 28, 2013
Sweden goes up today. There's quite a few open mysteries regarding this album, but thanks to Caliclimber we're hosting some of the liner notes for, to the best of my knowledge, the first time online. Hope to keep working on this as I find more material and that it helps your understanding of the album.
In the background, I've added Terrastock II, the FSG session, and Point Ephémère, Paris to the live show page and updated the Biblical references for Jaipur.
Added The Coroner's Gambit!
September 20, 2013
I finished annotating the lion's share of The Coroner's Gambit, and it's now up for perusal. It's the largest annotation to date, with 71 footnotes at present, and I'm looking forward to adding to it as I find more material.
Several other additions have been made, most significantly adding Keith-Albee Theatre, Huntington, West Virginia, 2012-11-04; Newport Folk Festival - Fort Adams State Park, Rhode Island, 2013-07-26; NPR interview, 2013-08-10; and SPIN interview, 2013-08-13 to the live show database. I've also made some minor updates and corrections to assorted pages, thanks to everyone who's caught those.
Added Wits to live shows, updated Series, Nothing for Juice, and Nine Black Poppies
August 3, 2013
Hello! To the live show directory, I have added Wits, a live show from 2011 on Minnesota Public Radio featuring a dobro version of Rotten Stinking Mouthpiece and a cover of Crazy Train, among other things. Within Nine Black Poppies, Chanson du Bon Chose was updated, and I added the full liner notes to Nothing for Juice. Additionally, I've made some minor additions to the series page.
New feature: RSS
August 3, 2013
RSS now exists for both the Annotated Mountain Goats and the live show directory! For now, additions to either will be added here.
2012
The Annotated Mountain Goats is born
December 19, 2012
Welcome!
When exactly I first started this website is lost to time, but my best guess is late 2012 to early 2013. Unfortunately, I didn't log changes until I started an RSS feed in 2013, so updates until then have been lost to time. I'm writing this retrospectively in January 2018 — it's incredible to me how much this site has grown in those few years.